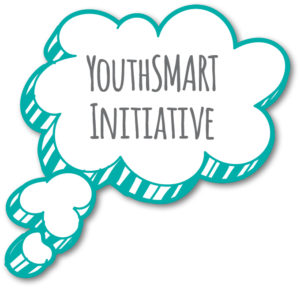 Dear Schools,
Canadian Mental Health Association – Calgary Region is excited to invite your school to participate in YouthSMART, our school-based youth mental health initiative, during the 2019/2020 school year.
We would like to invite up to six (6) of your students and two (2) of your teachers to lead this important initiative within your school-community this year.
Capacity is limited, and schools must formally enroll with YouthSMART to participate. If your school is interested in becoming a 2019-2020 SMART School please contact [email protected] for further details.
YouthSMART looks forward to working with your school this year!
DISCOVER TODAY
Using an educational-based approach, Discovery College offers courses to help young people recognize and develop their own resourcefulness and awareness in order to support themselves in their own mental wellness. The courses and content have been built, imagined and lead by our young people!
If you are between the ages of 16 and 24 come join us to discover the meaning and purpose in your journey. It's an opportunity to really delve into who you are, what you want out of life and the possibilities available to you because of all the hidden qualities you possess. Discovery College is about learning from each other, sharing experiences and ideas and exploring your own interests and potential outside the limits of mental health.
Join a relaxed environment where everyone is equal and there are no "rights" or "wrongs". Participate in groups with others who will listen without judgement, offer support in who you are as a person, and learn what actually works to help you stay healthy and be the best version of who you are meant to be.
Take action and learn to become an expert in your own well being today!
CONTACT CMHA & YouthSMART
CMHA Main Office
#105, 1040 – 7 Avenue SW
Calgary, AB T2P 3G9
Canada
Tel: 403-297-1700
Fax: 403-270-3066
Email: [email protected]
Office Hours: Monday to Friday, 9:30 am to 4:30 pm
NOTE: The Canadian Mental Health Association – Calgary Region does not provide crisis services. If you are in immediate need of assistance contact the Distress Centre's 24-hour Crisis Line at 403 266 HELP (4357).
FOLLOW US
CMHA Calgary and Recovery College