Graham Mosimann – Emcee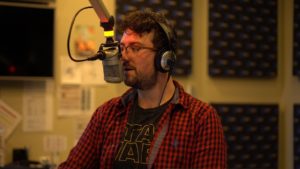 As Evening Announcer at Calgary's Alternative X92.9, Graham has been using his platform to reduce the stigma and push the mental health conversation forward since coming to the city in 2014.
Having spent his adult life moving from city to city for work, Graham often felt like he had nowhere to turn to get help. Once he realized that nobody has to struggle alone, his entire life changed after asking for a hand to help.
Graham believes that a huge part of the mental health stigma comes with the foreboding language that can be used to talk about it. So, his story of recovery and self discovery promises to fun, interactive, impactful, and personal.
Gilmore Junio – Keynote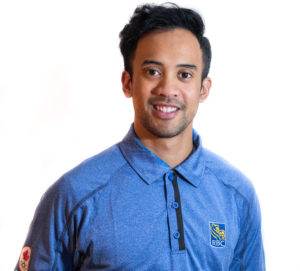 Gilmore Junio, a self-effacing young speed skater at his first Olympic Games in 2014, did something that touched the core of our values as citizens and not just sports fans: he gave up his spot in 1000m long track speed skating to teammate Denny Morrison, who had missed qualifying in the discipline after a fall at the Canadian trials. When Morrison went on to win Silver at the 2014 Olympic Winter Games, the friends celebrated a truly beautiful moment together. Now, with his second Olympic Games in front of him, Gilmore's out to prove that nice guys can finish first. With a quick start to the 2015-16 season, including a World Cup win in the 500m in Germany, he's establishing his one-to-watch status as a legitimate podium threat in 2018.
Jean-Francois Dupras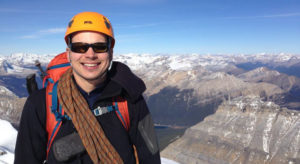 Born in Quebec, Jean-Francois Dupras has now lived in Alberta for more than 12 years. At the beginning of his adolescence, Jean-Francois began to be affected by depression. He tried every possible means to free himself from the suffering that prevented him from being happy. At the age of 20, he wanted to take his life.
It was during his first visit to the Banff area in 2001 that the real love at first sight for the mountains came true. A few years later, Jean-Francois made his first ascents and discovered a real passion for climbing and mountaineering. This passion saved his life.
Orenda Society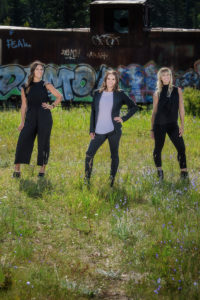 The ORENDA Society is a non-for-profit organization that delivers yoga, mindfulness, mentorship, and coaching programming for youth in our community. The word Orenda means ~ " the force present in all people that empowers them to change their own lives and affect the world." The Orenda Society was created to ignite and allow transformation in youth. Our team came together with a shared  vision to  empower, mentor, and support youth. Encouraging youth to live self-directed lives, accessing their own inner resources to effectively respond to life challenges, and still connect to their authentic self. We facilitate dialogue around self care, gratitude, friendships, body image, anxiety, self worth, and self love which allows youth to be heard, have a voice and feel supported. We advocate for mental health, we dig deep
and answer the tough questions about ourselves. We come to our yoga mats, we breathe ,we move and we surrender. Orenda continues to lead hundreds of youth through registered weekly programs, summer camps, workshops and one on one mentoring.